LEVEL 2 and 3 :
This week we begin preparing for our two minute talks. You can choose to speak about anything you like. It can be a funny or sad story, something from the news, an interest or hobby, a TV show, film or book you like.
If you like:
Use GOOGLE IMAGES
to find some pictures for your talk
Use YouTube
to find a short video
Use Wikipedia
for information if necessary (English, Chinese, Vietnamese, Spanish, Arabic ... and much more here)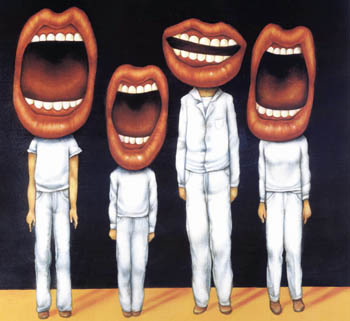 WATCH AND LISTEN TO THESE TALKS BY OTHER ENGLISH STUDENTS FROM AROUND THE WORLD
Some suggestions:
What kind of music do you like?
Fishing
My City - Vancouver
Listen to SHORT TALKS given by other Duke Street students in 2009. CLICK HERE
I'm going to talk to you about Italy and Italians! Watch this video. Do you know any Italians? What are they like?
COMPLETE THIS ONLINE LESSON about the Italians!
(Lots of fun!)
Italy for Kids - a Picture Book
I really like this picture book about Italy written by some American school children.
Find out more about Italy by reading ITALY FOR KIDS
***