***
Listening/Viewing Comprehension - (Level 1&2)
VPAU 494, 495, 498, 500,
(i) Watch the video about
How to Make the Perfect Bowl of Porridge
(ii)
Complete this online exercise about porridge making
(from
englishexercises.org
)
HAIRSTYLES
Introduction :
When you go to the hairdresser what do you say ...?
You have been studying instructions this term.
Let's talk about hair, haircuts and hair styles.
Do you like your hair? Where do you get your hair cut? Would you like a new hairstyle?
Would you like highlights or a new colour?
VOCABULARY: long, short, medium length, bald, blond, brunette, red head, curly, straight, permed, dye, tint, highlights,shaved, trim, layered, tapered, fringe, side-burns around the sides / on the top / up the back / combed / blow dried / shampooed/
READING / LISTENING 1:
Exercise 2
:
Listen to the story and complete the dictation
. (Fold / write / check)
WRITING
Watch the video below. How does this woman trim her hair. Can you write instructions?
GRAMMAR GAMES : (PASSIVE VOICE)

Having / Getting something done ... (Level 2 /3)
SPEAKING : Asking the hairdresser or barber for a haircut
Use the video to help you write your dialogue about going to the hairdresser or barber with a friend
GIVING AND ASKING FOR DIRECTONS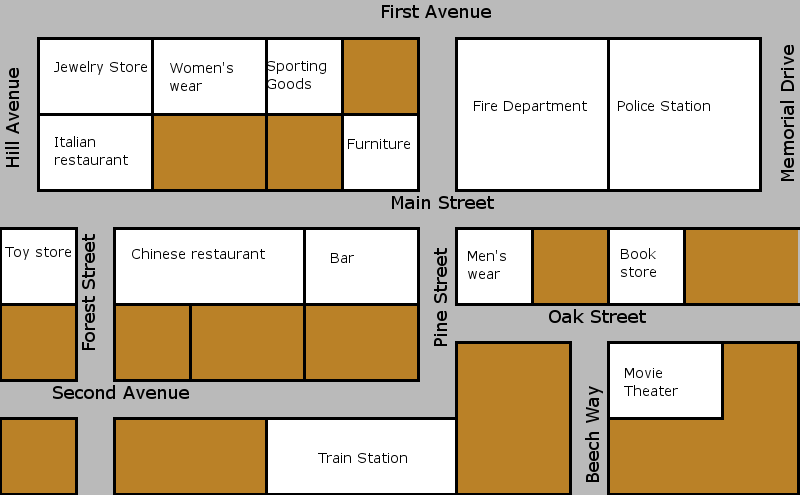 X
You are here
Exercise 1:
With your teacher or a classmate, give and ask directions using the map
Exercise 2:
Complete these online exercises using the same map
(from englishonline.org)
LISTENING/VIEWING COMPREHENSION
(Level 3)- Information Text 2 (VPAU 503)
(i) Watch the video about the Lyre Bird
(ii)
Complete this online exercise about the video
and complete the webquest about Sir David Attenborough (you can also view the video again on this page) (from englishexercises.org)